Description
Key Benefits
Ingredients
FAQs
Delivery
With a trio of next-generation antioxidants at its core, our professional-grade concentrate is well equipped to deal with free radical damage resulting from UV exposure and pollution. The stable and highly active form of vitamin C, delivered at a concentration of 10%, works in tandem with niacinamide and a patented plant-based glutathione booster to reduce pigmentation and visibly brighten skin.
Our cutting-edge formulation includes molecular weight hyaluronic acid and a vegan equivalent of snail mucin that's rich in glycoproteins, both of which boost hydration at a cellular level and bind water to the skin. Allantoin and azelaic acid soothe skin and pacify pollution-induced inflammation while copper and sodium PCA boost collagen production to visibly reduce the appearance of fine lines. Used daily, our hero serum controls sebum levels, improves barrier function and supports the skin's natural microbiome for healthy, beautifully balanced skin.
Please note; On application the skin will feel tighter, this is completely normal, and non drying. Use with All Day Long to complete your am regime.
"Antioxidants are an increasingly important step in our daily skincare routine to help protect the skin against free radical damage. I created my lightweight Good Morning serum with a unique blend of synergistically-acting antioxidants, including a highly-active form of vitamin C, niacinamide and glutathione." - Dr.Jack
✔ Protect against the effects of oxidative stress from pollution and UV light with our highly advanced multi-antioxidant blend
✔ Correct pigmentation irregularities and reduce dark spots from sun damage with 10% stabilised vitamin C, 3% Niacinamide and a patented Glutathione
✔ Enhance collagen production to firm skin and reduce the appearance of fine lines and wrinkles with a blend of collagen stimulating ingredients including Copper and Sodium PCA
✔ Boost your skin's hydration with mixed molecular weight Hyaluronic acid and a glycoprotein-rich vegan snail-slime equivalent
✔ Reduce redness and inflammation and support barrier strengthening and repair with an advanced azelaic acid derivative and allantoin
✔ Defend your skin against premature ageing over the longer term with continued daily use
Aqua (Water), Sodium Ascorbyl Phosphate, Pentylene Glycol, Potassium Azeloyl Diglycinate, Niacinamide, Sodium Polyacryloyldimethyl Taurate, Citric Acid, Phenoxyethanol, Ethyl Olivate, Hydrolyzed Eruca Sativa Leaf, Allantoin, Glycoproteins, Sodium Gluconate, Ethylhexylglycerin, Glycerin, Hydrolyzed Glycosaminoglycans, Sodium Hyaluronate, Caprylyl Glycol, Chlorphenesin, Copper Gluconate, Sodium PCA, Sodium Benzoate, Olea Europaea (Olive) Leaf Extract, Potassium Sorbate, Tocopherol
IS DR. DAVID JACK SKINCARE TESTED ON ANIMALS?
No, we are proud to be cruelty-free. Although all of our products are currently plant based, we are in the process of having all formulas accredited by the vegan society and have use of the leaping bunny logo.
AFTER USING THE PRODUCTS, MY SKIN FEELS A LITTLE TIGHT/TINGLY - IS THAT NORMAL?
This is very normal and no cause for concern - the advanced active ingredients within Dr David Jack formulas, including a Vitamin C concentrate (that provides cutting-edge antioxidant protection from pollution and environmental aggressors) may stimulate a response to the skin leading to a slightly tight sensation just after application. Don't worry, this tight feeling is in no way drying to the skin.
CAN I USE THE PRODUCT IF I HAVE SENSITIVE SKIN OR A SPECIFIC SKIN CONDITION?
In addition to their Anti-Ageing, Antioxidant and Anti-Inflammatory properties, Dr. David Jack's formulas are non-irritant and contain no fragrance. All of our skincare products were formulated using a blend of cutting edge skincare actives, but at percentages that do not irritate the skin. This also means they can be used for all skin conditions and concerns, such as sensitive skin, acne or rosacea.
WHERE ARE YOUR PRODUCTS MADE?
We are proud to be made in the UK. Dr.David Jack worked alongside a cosmetic chemist, to create cutting edge, unique formulations that are protected by IP rights.
IS IT SAFE TO USE DR DAVID JACK PRODUCTS DURING PREGNANCY?
We recommend consulting your doctor or medical practitioner for advice on any change in skincare formulas.
UK
FREE Standard Delivery on all orders over £80
We offer two shipping speeds:
Standard Royal Mail tracked 2-4 working days - £3.95, FREE over £80
Express Royal Mail tracked 1-2 working days - £5
EUROPE
3- 5 working days
Standard Delivery over £200 - FREE
Standard Delivery under £200 - £12
(Please note if your order is placed outside of the UK, you may incur Brexit or other ROW customs related charges.)
INTERNATIONAL ORDERS
Standard Delivery - Price depends on location
Please allow up to 10 working days for shipping.
(Please note if your order is placed outside of the UK, you may incur Brexit or other ROW customs related charges.)
RETURN/EXCHANGE
All returns to be made within 14 days of purchase if it is unused.
Once a product is opened/used it cannot be returned/exchanged.
Further delivery & return information can be found here. More info >>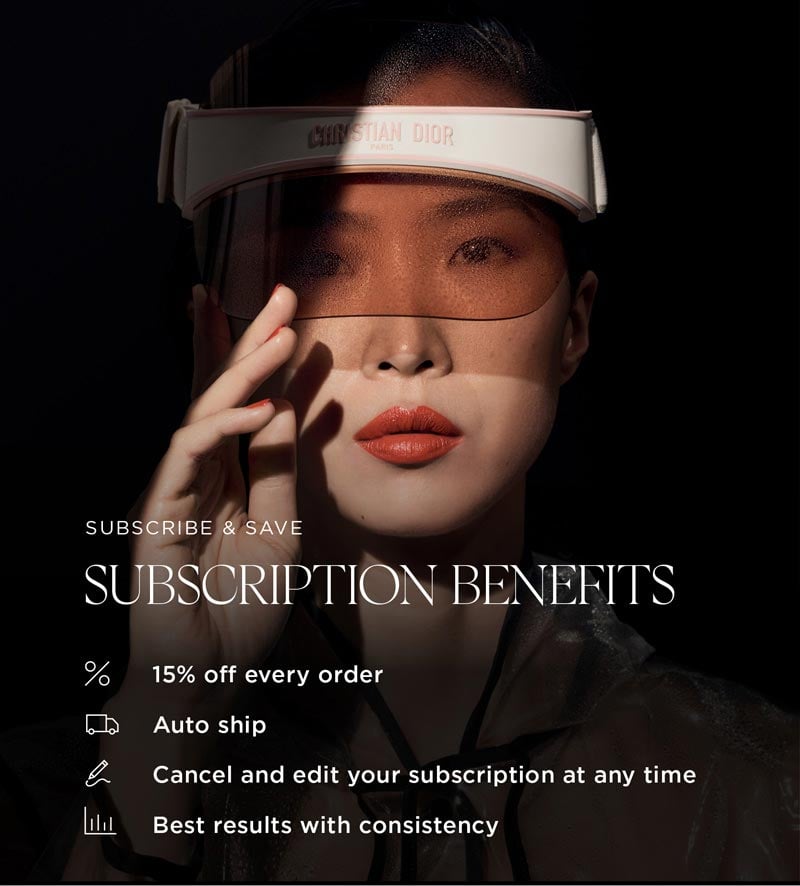 Subscribe & Save
SUBSCRIPTION BENEFITS
Commit to supporting your body and mind monthly by getting your favourites delivered straight to your door and save 15%.
15% off every order
Auto ship
Cancel at any time
Edit your subscription at any time
Best results with consistency
"Vogue recommends Dr. David Jack's Good Morning!"
"It is vegan and cruelty-free, and offers a concentrate of 10 per cent vitamin C in a pleasing gel texture, as well as extra lipids to keep skin feeling soft and smooth."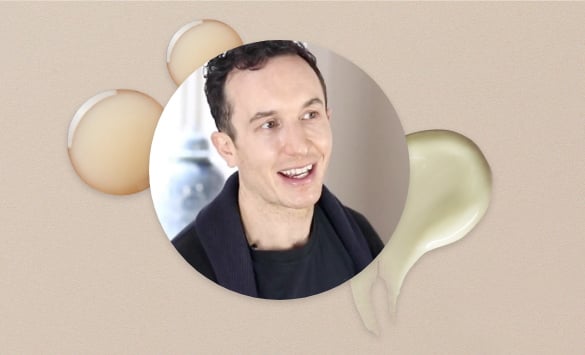 DR. JACK'S EXPERT ADVICE
THE DAILY SKIN TRIO
My supercharged trilogy of skincare is designed to simplify your routine, providing you with the very latest in skincare technology, for protected and healthy skin in just 3 simple steps.

Watch to discover the key benefits of each product and their powerhouse ingredients that tackle all skin concerns for radiant results.
UPLOAD YOUR PHOTO TO INSTAGRAM, TAGGING @DRDAVIDJACK AND #DRDAVIDJACK