Key information

Price
Please download our price guide HERE for full details. £350 per session.

Time of procedure
30 minutes

Discomfort level
1 out of 5

Downtime
Low level of redness on the hairline up to 24h


Average Sessions Required
One session per week for a six week duration is recommended

Additional information
HOW DOES TrichoCell Work?
What areas can be treated?
Can it be used with other treatments?
When can I expect to see results?
Can TrichoCell be used during pregnancy or while breastfeeding?
TrichoCell Transformations
before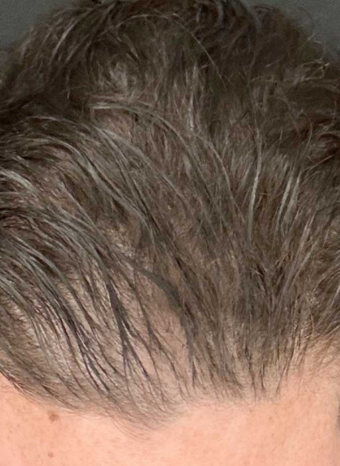 after
A study was carried out by CALECIM® Advanced Hair System and at week 6 of treatment, all patients had objective improvement in hair density and coverage and all patients reported that they felt improvement in hair quality and coverage as well.
Dr. David Jack