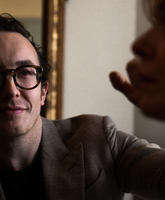 tailored to you
our approach
During these consultations, we provide a safe and welcoming space where you can openly discuss your goals, concerns, and aspirations, with our highly experienced, doctor-led team.
The consultation begins with a detailed discussion of your medical history, including any relevant information about hormone therapy or previous gender affirming procedures you may have undergone. We will also explore your specific objectives and desired outcomes together, so we understand your expectations fully.
To better understand your overall skin health, we may inquire about your skincare routine and any skin concerns you have (changes to the skin are very normal with hormonal treatments). Based on the information gathered, we will provide personalised skincare and supplement advice to address any specific skin conditions or concerns, and that will support your skincare journey over the long term.
We will discuss a range of cutting-edge aesthetic technologies that can complement your non-surgical gender affirming treatment plan. These technologies may include laser therapies, radiofrequency treatments, injectables or other non-invasive modalities. We will explain each option, detailing the benefits, risks, and expected outcomes, allowing you to make an informed decision.
By the end of the consultation, you will have your highly personalised treatment plan to help meet your goals to feel confident and happy in your own skin.
book now
JOIN OUR SKIN HEALTH CONVERSATION & GET 10% OFF SKINCARE ON YOUR FIRST ORDER*
*Excludes sets
Use left/right arrows to navigate the slideshow or swipe left/right if using a mobile device