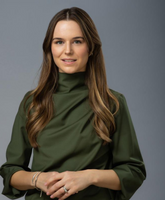 what it involves
An in-depth review of your existing skincare regime to ensure all products are pregnancy-suitable and to establish where change is required, based on your current skin needs.
A bespoke, personalised regime will be created, with product recommendations to both improve existing skin concerns, and to prevent future issues arising as the pregnancy progresses.
An analysis of your current diet, identifying any potential deficiencies in macro or micronutrients with practical recommendations on how to improve your nutritional intake for optimal health of you and your baby.
A comprehensive, tailored and science-led supplement routine will be created, to support overall health, including the skin.
Expert guidance on environmental factors that can influence skin health and wellbeing during pregnancy.
A comprehensive guide on minimising environmental toxins will be built, with achievable changes in day-to-day activities to bolster wellness, both mentally and physically.